Media Partners
Medicines1.com is the international portal for worldwide Medicine Industry. This portal is an active business-to-business website for all Medicine Suppliers and their products like Medicines. We bring companies worldwide together and give them opportunities to increase their international business. At the moment we have 19112 Suppliers from more the 100 countries worldwide registered at Medicines1.com. The Medicine Suppliers on our portal are divided in Exporters, Importers, Manufacturers, Distributors and more. You can contact these companies directly to explore business opportunities.
---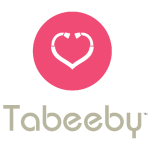 From MiddleEast, Tabeeby has emerged connecting people to healthcare providers. Since then we succeeded in raising the medical and health awareness among the population, taking the charge and we are in the pole position.
Recently, Tabeeby has been developed into a modern format following a comprehensive upgrade to become the first unique and true Health Social that ensures easy, swift and fast access to thousands of doctors, medical entities & Medical events.
Tabeeby has been featured as a media partner and created a recognition in hundreds of Health and medical events across the world, promoting their activities across our platforms to thousands of healthcare providers and millions of visitors.
Acknowledging that the foremost valuable treasure in life is good health, Tabeeby uses state-of-the-art technology and up-to-date social media innovations to highlight the concept of prime health in our daily life.
---
Lanka Lion Marketing is the Best Digital Marketing company situated in Sri Lanka who provide Search engine optimization solutions for clients around the globe. We use revolutionary online marketing strategies to help our clients to obtain more potential clients and revenue to them by employing Digital Media. We provide specialist services such as Search engine marketing (SEO), Web Designing & Development, Social media marketing, Outsource Online marketing, Online Reputation Management, Graphic Designing, Article writing, Application Development and Digital Consultancy. Our team has over 10+ years of experience in Internet marketing and SEO on international markets and local Sri Lankan market. Our primary aim is to be an expert, respected Digital advertising and marketing business and ensure consumers future through digital media by providing our best services while being a friend to you.
---